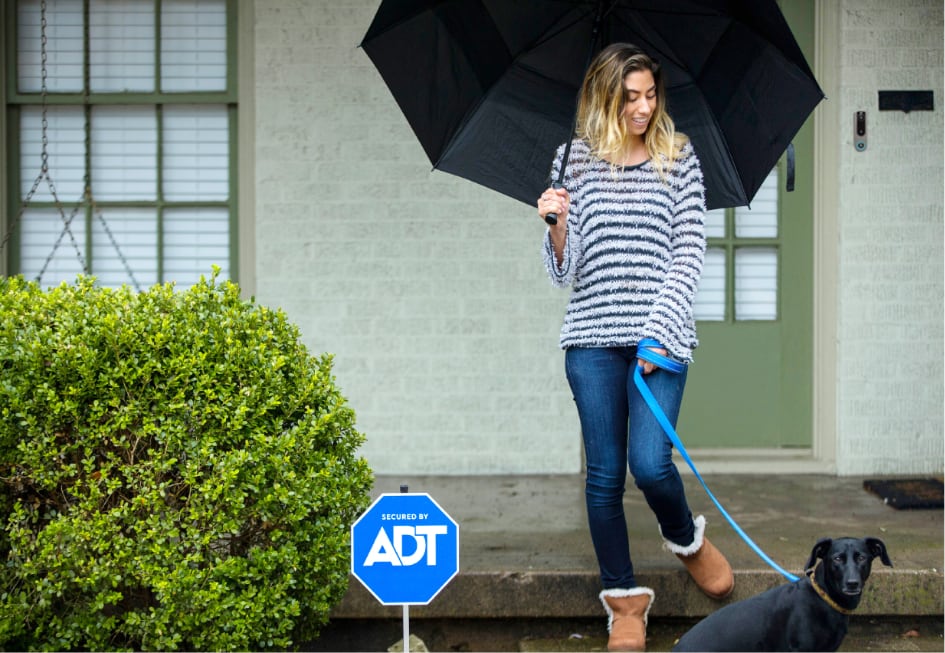 Installing Security in Layers Is A Smart Plan
Layering your home's protection is a worthwhile plan for keeping your home safe. A complete residential security package should include window and door sensors, indoor and outdoor cameras, video doorbells, motion-activated lighting, and smart door locks. Your signage warns potential intruders that these layers might be installed but they would only be one element of your entire protection plan.
Signs and decals might be enough to discourage an uninitiated invader in Scranton, but a decal next to your door may not scare off a seasoned thief. If they don't see additional home defense components, they could decide the signage is a fake and your property is not protected.
Do Home Security Signs Deter Intrusion In Scranton?
There's a common myth that placing a home security sign in close proximity to your home's entrance is all that is needed to prevent criminal activity. Basically, a robber is supposed to view "Protected By ADT'' and go on past. With this in mind, could you only implement a home security sign in Scranton and not worry about a real home security system? Frankly, some think that a alarm system isn't needed, just get a home security sign in Scranton. It's the home security sign that deters intrusion in Scranton instead of the actual home security system.
While there is merit in showcasing a yard sign from prominent home security providers like ADT®, it's not all you need to discourage every intruder. Instead, you're better off backing them up with some actual security devices. It seems like a smarter and safer plan than simply assuming that your home security signs will deter intrusion in Scranton.
Reinforce Your Scranton Home Security Signs With Integrated Security Components
Even though home security signs might deter intrusion on occasion, you shouldn't rely on them as your lone security measure. Instead, consider implementing a combination of the following solutions:
● Video cameras: Let's face it, thieves don't want to be caught by your camera as it can be used against them in legal proceedings. Consider an outdoor camera system that oversees main areas of entry including front door, back door, garage, and windows.
● Window and door sensors: Most invaders will enter through obvious entry points like windows and doors, so you need to have them safeguarded by motion and glass break sensors. In the event a sensor is activated, your integrated home defense will notify you and your 24-hour monitoring station.
● Motion-detection lighting: While it's the truth that many robberies happen during the day when residents are working, you should also safeguard against nighttime prowlers. Motion-sensor floodlights placed strategically near your entry points will quickly illuminate criminal activity and frighten off unwanted guests.
● Smart locks and doorbell video: Smart locks will update you when an individual attempts to unlock your entry. A doorbell video component enhances your protection by giving you a visual perspective. Both of these solutions can be managed through your smartphone security application.
● Smart lights: A great home automation tool, smart light bulbs may be put on a set routine or turned on easily from your smartphone. They make it seem like you are present and successfully deter burglars.
Start Planning Your Integrated Home Defense Plan
Why take the chance that fake home security signs will deter intrusion in Scranton when you can have an integrated home defense package? Dial (570) 217-8895 or complete the following form to get started. You are able to pick from a range of solutions at affordable monthly rates or you can personalize your home's protection any way you like.
Areas Served Around Scranton By Secure24 Your Local ADT Authorized Dealer