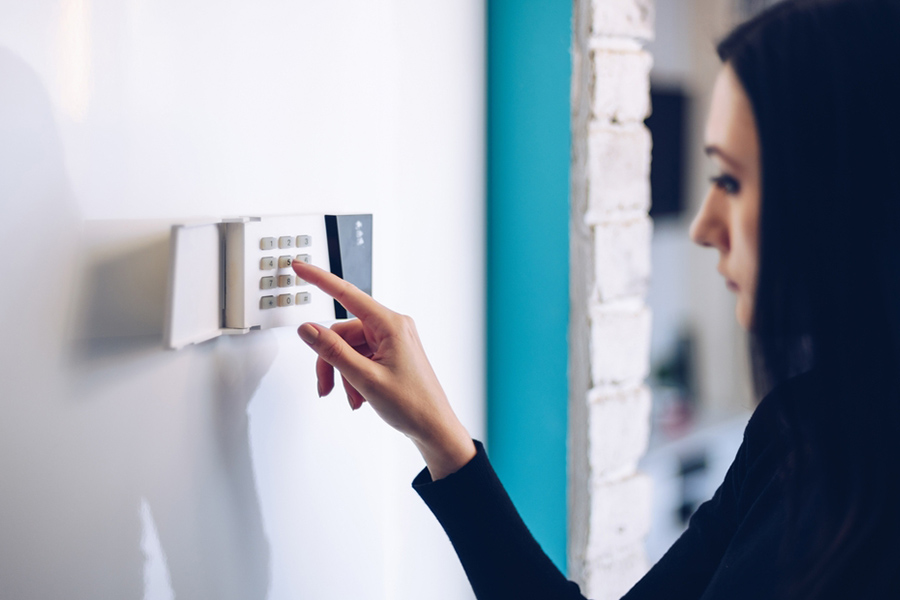 How To Reset Your Scranton Home System
A nice benefit of having your home security installed by professionals is that you rarely have to worry about it. However, there will likely be a couple situations where you must reset your alarms in Scranton. If you're utilizing the ADT Command interface, your system reset normally requires just a few minor button tap when you've experienced a false alarm, power outage, or battery change.
Check Your Instruction Manual Before Trying to Reset Your Alarm Panel
One note of caution before you try to reset your Scranton home security system, check your manual ahead of time. You'll never want to compromise your system because you hit something incorrectly. Also, control panels may be different if you upgraded from a numbered keypad to a fully digital system. If there's ever a time when you're unable to figure out how to reset your system, don't be reluctant to call the experts.
Resetting Your Scranton Home Security System Because Of A False Alarm
Typically, a false alarm happens due to an accidentally tripped sensor. You may use the control panel or access your ADT security app and touch the shield image and enter your security code to turn off the alarms when this occurs. You may get a call from your monitoring professionals, but just tell them it was a false alarm.
Resetting Your Alarm When Experiencing A Power Outage In Scranton
If power is lost due to lighting, strong winds, or other reasons, you might start hearing a steady beep from your alarm's central interface. This lets you know that your home's defense is being powered by the backup battery. To reset your equipment and halt the beeping, you should disarm/rearm the system.
But please note, if your power outage lasts for an extended time, you may need a complete system reset. Pay careful attention to the instructions in the manual -- typically by entering your unique passcode and tapping the on/off button two times -- and you should be back in business. You may still hear chirping caused by the secondary power source, as it might not stop until your battery is fully charged. Reach out to your home security agent if you are still having difficulties with your ADT controls a day after your power is back on.
When You Need To Reset Your Home Security System After Replacing A Battery
On occasion you will have to switch out a battery in one of the devices in your security installation. In order to accomplish this, you want to switch your system to "Test Mode" so you prevent setting off a false alarm. Once the you replace the old battery, change the system from "Test Mode" and restore normal operations. If the command center doesn't register the device or the battery icon is still on, you could require a full reset of your security system.
Reset Your Scranton Security System When Adding Or Removing A Code
The addition and deletion of personal codes can be done on your ADT Command interface and your ADT smartphone app. You won't require a system reset when deleting or adding codes. However, if you relocate to a new property that already has an ADT alarm system, you should reach out to your security specialists at (570) 217-8895 to establish a new plan. The installer will come out and replace equipment, place other alarms or cameras (if needed), and do a factory reset.
An Easy-To-Use Security System Can Be Yours Today
Resetting a home security system in Scranton is frustrating if it fails to include user-friendly equipment and instructions. If you're ready to find your functional and powerful home protection system, contact (570) 217-8895 or complete the form below. Our specialists are pleased to design the ideal security system for your needs.
Areas Served Around Scranton By Secure24 Your Local ADT Authorized Dealer